I love to sew simple, yes indeedie.
Right now I'm working on a very simple pattern, it's for a blouse...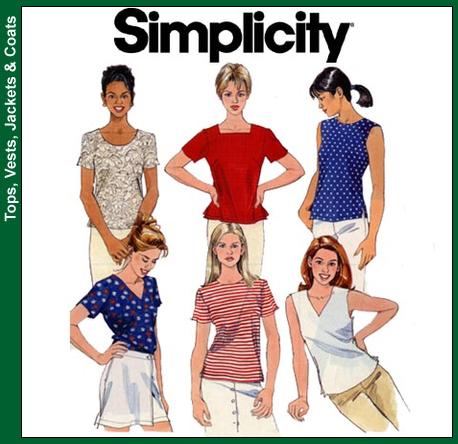 It's Simplicity pattern #8523
I made the one in v-neck and short sleeves in a black and lime green mini modern print and belted it with a wide black belt. Looked very cute with a black skirt.
I'm now working on the same blouse in solid black. I love to wear black, and my favorite black dressier simple knit top seems to be stretching out a bit and the other black top is faded. I prefer non-tshirt material on blouses if possible and this is perfect!
Sewing is so liberating. If you can find some simple patterns and some great material to have on hand as it is put on sale you can have a wardrobe at your fingertips!
I use the Brothers machines, bottom line at Walmart. These are inexpensive for new sewing machines and work like a charm. We own two. My last purchase was no more than $50. and bought online at Walmart.com.
Do you or someone in your family like to sew simple?
Have a good day everyone, don't forget to check out the tribute to dear Brother Wilkerson on
Vision For a Godly Home
, one of my other blogs. Also new thoughts on time being our currency, and being still, enjoying true life.
Take care All! A hug. ~Amelia